Thank you for registering for the 17th Annual Florence Merchants' Association Car Show.
Online registration and purchases are now closed. If you have not registered already please come to the show and register in the morning on Sunday, May 20th. Registration opens at 7 am and closes at 9:15 am. Registration and packet pick-up will be located inside the Fox Den building at 123 W Main Street, Florence, CO 81226. Please park your vehicle and walk to register or pick up your packet.
Due to the overwhelming response this year we cannot guarantee the availability of dash plaques or goodie bags for any additional registrations.
Car show participant parking map is below. Please park in the green highlighted sections. Use the 3 main entry points marked on the map, Highway 115/Main Street East and West and Highway 67/Pikes Peak Ave North.
Parking Map
NEW EVENT – The Inaugural Cruise Above the Gorge
Saturday, May 19th, 6:30 am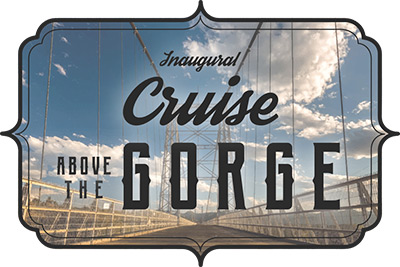 We now have the opportunity to drive 50 cars over the Royal Gorge Bridge as Dennis Gage films the event. We will meet up at 6:30 am near the Royal Gorge Bridge & Park for coffee and breakfast pastries and head to the park at 7:30 am and will be done by 9 am.
Dennis Gage with My Classic Car will be at the 2018 Florence Merchants' Association Car show!
You just might end up on TV and attend the event of a lifetime! Dennis and his crew will be shooting footage for the show Saturday and Sunday so come early and stay in town with one of our Lodging Page options. Register now to reserve your spot!
There are several events happening before, during and after the Car Show.
You can come early and stay late for these special events and enjoy everything that Florence Colorado and the Royal Gorge Region has to offer.
Dates
May 20, 2018
9:00AM–3:00PM
Location
Main Street
Florence, Colorado
* No dogs allowed.
Our Sponsors
Thank you to our wonderful sponsors. Please click on their logos to visit their websites or visit our Sponsors Page for more detailed information and social links. This is just the beginning, we will be adding more 2018 Sponsors soon.